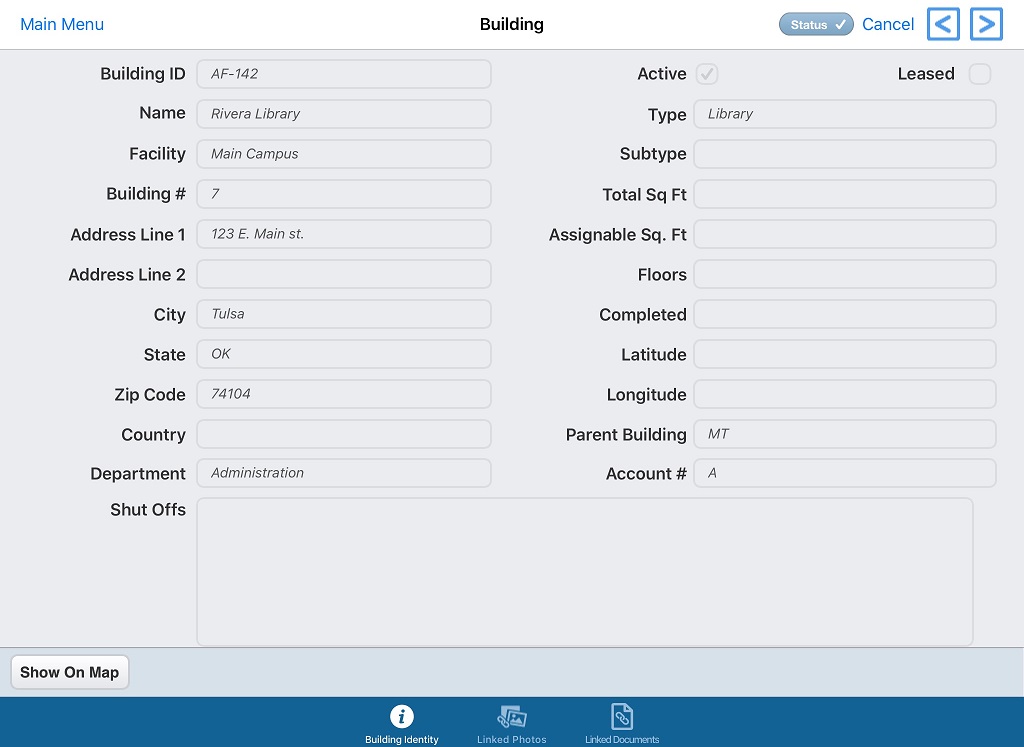 Path: Main Menu > Building
To see a table list of buildings, tap Building on the Main Menu. When you select a building line, the record displayed is read-only.
The Show On Map button is available for users of the GIS module when the Building record in the main application (Identity Tab–Location Section) includes a valid address or X/Y coordinates. Valid is defined as an address that can be found by Google.
Want to Learn More?
Visit the WebTMA Help Page