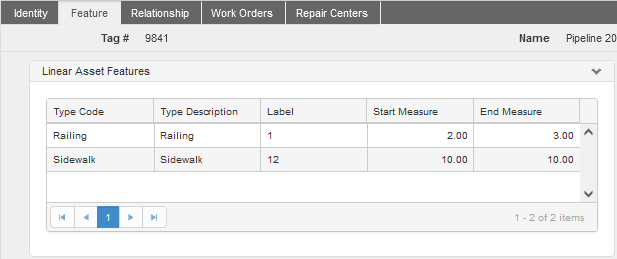 Path: Organization > Linear Asset / Feature Tab
The Feature Tab shows any significant items or objects on the Linear Asset. These can be structures attached to the asset or something as simple as a mile marker.
Features help you identify areas that need special attention.
How to Add Linear Asset Features
From the Linear Asset / Feature Tab in Add or Edit mode:
Choose the Add Item link at the top of the grid.
Complete the Feature Entry flyout.
Choose the Save button on the flyout.
Select Save on the WebTMA toolbar.
Want to Learn More?
Visit the WebTMA Help Page