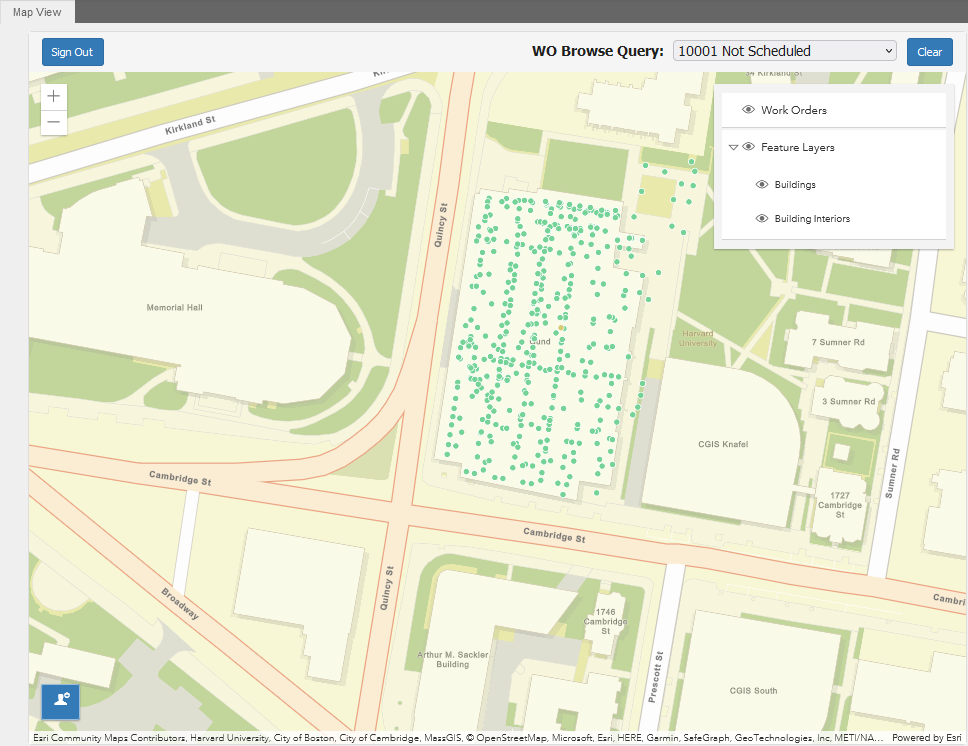 Path: File > GIS Map View
Overview
The GIS module is a search tool that visualizes your Work Orders, Requests, and maintenance-worthy items on a map. The integration with ArcGIS provides you with a more customized GIS Map experience. ArcGIS enables you to add more features and imagery to your map to better meet the needs of your organization.
The module helps you streamline work flow processes by allowing maintenance personnel to view existing work loads for geographically-dispersed assets on a map to determine the most efficient method to schedule and perform required work.
How to Use GIS Map View

Path: File > GIS Map View
1. Go to File > GIS Map View.
2. Select the Sign In button.
3. Login to your ArcGIS account.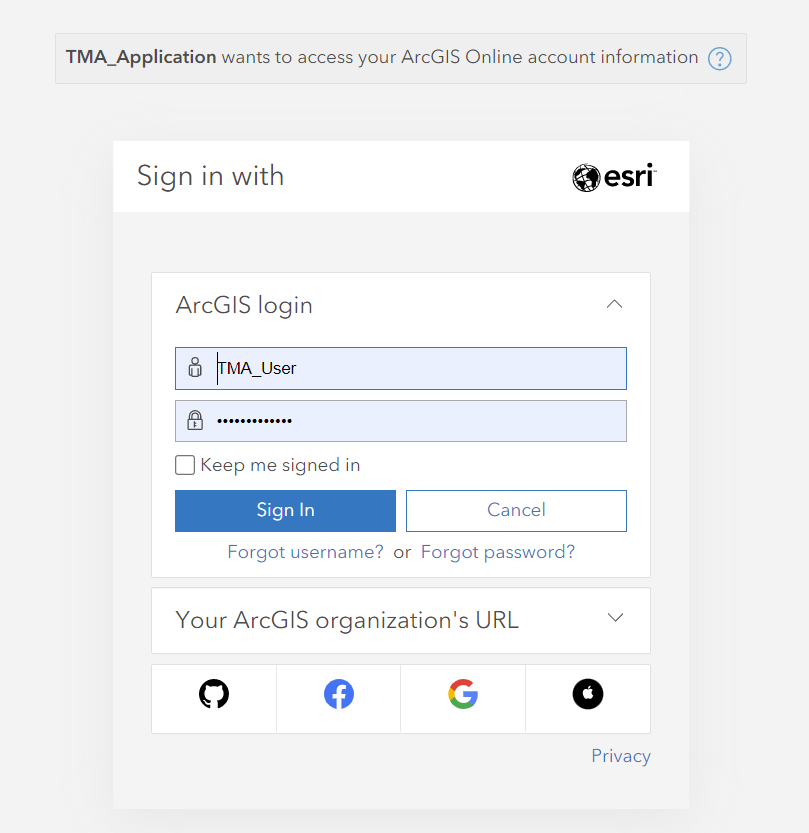 4. Use the Feature Layers in the upper right to filter your map. Definitions and sort order for Feature Layers are established in Admin > GIS > GIS Map.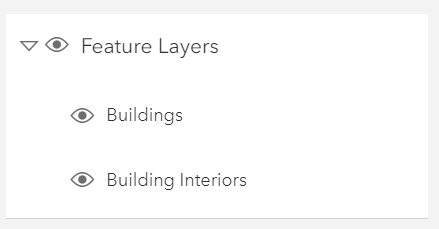 5. Select a circle on the map to see details for a Feature such as Buildings, maintenance-worthy items, or Work Orders.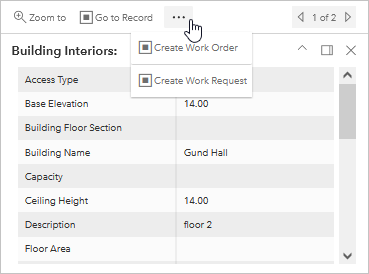 6. (Optional) Select the Go to Record button to see more detail on your feature.
7. (Optional) Select the Create Work Request button to open the Request Log window and create a Request from your feature.
8. (Optional) Select the Create Work Order button to open the Work Order window in Add mode and create a Work Order.
9. (Optional) Select the Enter Create Work Order Mode

button on the bottom left if you want to create a work order for any spot on the map, regardless of whether it is tied to a feature. Once this button is selected, clicking anywhere on the map will open the Work Order window in Add mode with the Latitude and Longitude populated.
NOTE: If the Feature Layers window includes more than one record, you receive an error message when you attempt to create new records. In order to add new Work Orders or Requests, the window must have only one record.
WO Browse Queries and Map View
Queries created from the WO Browse window can be selected on the Map View window. The query behaves in the same way as a map layer.
Look for the WO Browse Query field at the upper right of the Map View window.
After you choose the query, select the Draw button, and Work Orders from the query appear on the map.
Once selected, the button label changes to Clear. To remove the Work Orders from the map, select the Clear button.
Want to Know More?
Visit the WebTMA Help Page